Readiness Rounds is an expert team dedicated to hospital high reliability
Supporting performance improvement, instilling a culture of safety, and creating a high reliability environment
Our mission is to help hospitals in their pursuit of:
Zero Harm

Five Star performance

Sustainable Performance Improvement

Regulatory Compliance
The Readiness Rounds High Reliability Approach is a Multifaceted Solution
Patient Satisfaction & Experience
High Tech and High Touch approach to improving and sustaining patient experience
---
Patient Safety & Clinical Quality
Improving safety outcomes while significantly reducing nursing effort
---
Accreditation & Regulatory Compliance
Efficiently manage regulatory requirements by dramatically streamlining the gathering, aggregating, and reporting of data
---
Infection Prevention
Reduce and prevent HAIs & HACs
---
Environmental Health & Safety (EOC)
Provide a safe environment for patients, staff and visitors
---
LEARN MORE
Hospital High Reliability
Work towards a zero harm status by utilizing a robust performance improvement approach
---
CASE STUDIES
Deploying High Reliability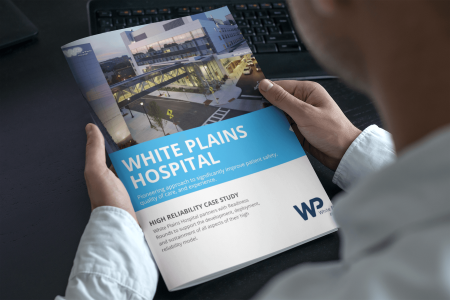 White Plains Hospital Institutes a High Reliability Approach with 5-Star Outcomes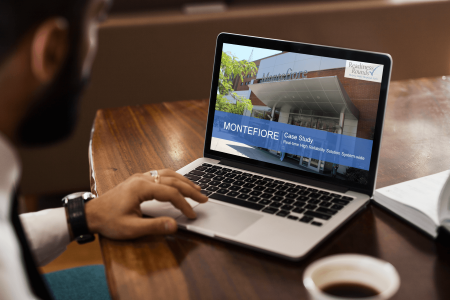 Montefiore Health's Environmental Health & Safety High Reliability Solution
TESTIMONIALS
What our clients are saying
"The use of this platform has resulted in a significant increase in staff productivity plus availability for other projects, significant reduction in time for staff data reporting, and significant increase in system-wide management engagement and responsiveness to non-compliant items. This time has also allowed the EH&S Department to focus on wide ranging, system-wide issues including a tenfold reduction in city agency violations, interdisciplinary efforts to increase HCAHPS and Press Ganey scores, and integration of Environmental Health and Safety programs to the over 300 off-site locations."
"We chose Readiness Rounds because it was the most complete solution in the market, the scope of the platform, backed by their staffs' operational knowledge, gave us complete assurance."
We work inside hospitals in a department-wide capacity and in each of these areas individually:
Nursing
Consistent observation of nursing practices, interviewing staff for knowledge, and developing improvement strategies in order to improve clinical quality and patient safety
Accreditation & Regulatory Compliance
Streamlining all rounding efforts and checklists and associating the results with the appropriate regulatory authority in order to provide an "at-a-glance" view of compliance
Patient Satisfaction & Experience
Offering a system that allows patient satisfaction to be handled during the continuum of care, instead of learning about their dissatisfaction after care in order to provide exceptional experiences, improve HCAHPS scores and word-of-mouth reputation
Engineering
Proactively checking the standard Environment of Care roundings in both clinical and non-clinical areas in order to provide a safe and secure hospital environment
Infection Prevention
Providing a streamlined process to ensure that key elements of the care process are consistently in place throughout the hospital in order to prevent threats to patient safety
The Readiness Rounds Difference?
System-wide approach to checking & improving

Built-in performance improvement-focused reporting

Ongoing, monthly consulting with a dedicated Readiness Rounds' account manager

Platform that's both integrated into your current platforms & processes and custom-built for you
Because our mission is zero harm and exceptional care, our digital rounding platform goes far being checking…

Included in the Readiness Rounds' approach is:
Automatic data aggregation

of your regular digital rounding results so that we can…


Provide you with a monthly 'Top 10 FaillingTM's report - our approach to

highlighting your biggest areas of improvement

so that you can…


Partner with your one-on-one, dedicated Readiness Rounds account manager to make sense of your data and to

prioritize your improvement efforts
Ready to meet now?
Find a date and time below to book a free 15-minute video call.
Want us to contact you?
Submit this form and we'll schedule a time to meet with you, or get your questions answered.
Need help or have questions?
Give us a call, and a real person will answer the phone. (M-F 9-5 CST)
800-705-3401